HOTH 2019
October 17-20
Brick South, Thompson's Point


All-inclusive event tickets are detailed below and on sale now
---
HOTH 2019 comes alive at this celebration of local chefs and farmers collaborating to deliver a beautiful, multi-course dinner. The evening begins with a Zardetto prosecco welcome and hors d'oeuvres, followed by a three course seated dinner with pairings of Allagash Brewing Co. beers and select wines, and a spread of decadent desserts. The evening showcases Portland's finest: Back Bay Grill, Black Tie Company, David's Restaurant, EVO, Five Fifty-Five, Lio, Sea Glass, Solo Italiano, Sur Lie and Union. Live music and other surprises for an incredible night.
Benefiting Full Plates Full Potential
---
Presented by: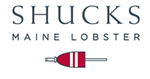 Join us for this fabulous ten-course lobster luncheon and vote for your favorites
2019 competitors: 
Avery M Richter – The Black Tie Company (2018 Maine Lobster Chef of the Year, Judges' Choice); Dana Moos – Cookbook Author (2018 Maine Lobster Chef of the Year, People's Choice); Tom Barthelmes – Central Provisions; Hagai Bernstein – EVO; JP Dubois – Cook's Lobster & Ale House; Matthew Eaton – Natalie's, Camden Harbour Inn; Jeremy Lamoureux –  Brunswick Hotel & Tavern; Austin Miller – Mami; Rick Shell – The Tiller at Cliff House;
Jessica Werthen – Chebeague Island Inn
---
Craft spirits from across Maine
The finest distillers in the world are right here in Maine — and this event is where you'll find them under one roof

Growing list of participating distilleries: Hardshore Distilling, Liquid Riot Distillery, Mossy Ledge Spirits, New England Distillery, Stroudwater Distillery, Three of Strong Spirits, Seabgo Lake Distillery
---
Meet Maine's oyster growers and sample your way along the coast of Maine. Beers and bubbly will be served alongside. The Boom Shuck a Lucka Experience includes early entry, an oyster introduction and 20 oysters; GA includes a dozen. 
Growing list of participating oyster growers: Basket Island, Blackstone Point, Cape Small, Chebeague, Dingley Cove, Emily's Oysters, Eros, Ferda Farms, Getchell's Ledge, Iron Island, Johns River, Lanes Island, Little Busters, Love Point, Mere Point, Merritt Island, Moondancer, Mount Desert Island, Nonesuch , North Haven Oysters, Pemaquid, Pine Point, Portland Oyster Co, Snow Island