An incredible tasting event with more 15+ Maine chefs and makers along with plenty of beer, wine and cocktails.  A sold out night with more than 300 guests!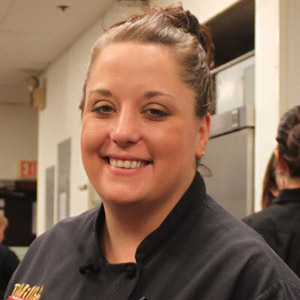 MELISSA
BOUCHARD
DIMILLO'S ON THE WATER
MELISSA BOUCHARD
Chef Melissa Bouchard heads up the culinary team at DiMillo's On the Water in Portland, Maine where she has worked with the DiMillo family for more than 15 years. Bouchard grew up in Eastport, Maine a small island off of the Bay of Fundy closely neighboring New Brunswick, Canada. Bouchard started her career seeking a nursing degree, but left school realizing her true passion was her love of cooking in a place she affectionately calls her second home. Chef Bouchard focuses on simply prepared cuisine, highlighting Maine's abundant agriculture and seafood products. She is a two-time finalist in the Maine Lobster Chef of the Year competition, appointed to represent the state of Maine in the Great American Seafood Cook off in New Orleans, and named the Maine Restaurant Association's first female Chef of the Year in 2013.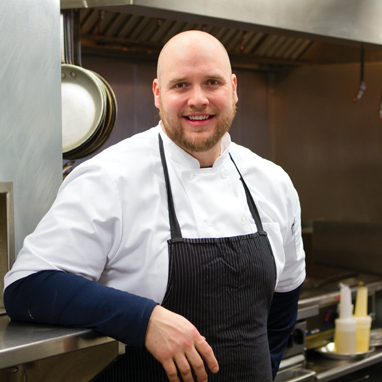 TROY
MAINS
HARRASEEKET INN
TROY MAINS
A local native new englander Chef Troy Mains has a modern flare for contemporary new England cuisine.  Troy has changed the cuisine at the inn with techniques and the ever changing seasonal bounty Maine provides.  Mains got the majority of his training at the Robinhood Free Meetinghouse learning invaluable production techniques and management skills.  Staging as well at Restaurant August in New Orleans learning under Chef John Besh.  Mains has been with the Inn for  six years now initially starting as the chef de cuisine in the Maine Harvest and then being promoted to Executive Chef.
He spends his off time with his wife Nichole and his two daughters Maisie and Ruby. Mains is also and avid hunter and fisherman and loves the Maine Winters.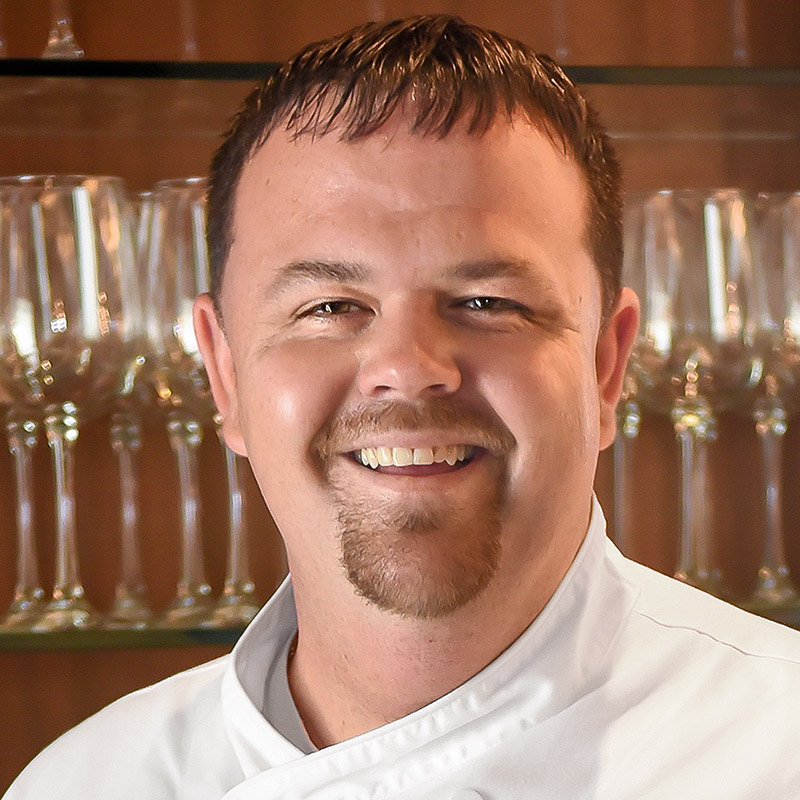 ANDREW
CHADWICK
SEA GLASS
ANDREW CHADWICK
Chef Andrew Chadwick, Executive Chef of the ocean view Sea Glass Restaurant at Inn by the Sea, creates menus around simple food with great flavors, sourced from local growers, producers and the sea. Previously Chadwick had a distinguished career at renowned Chatham Bars Inn where he managed all 6 of the resort's restaurants, developing a reputation for showcasing a modern approach to food and presentation, while respecting classical techniques. Earlier, Chadwick was Executive Chef at Cherrystones Restaurant and Oyster Too, in Falmouth, Ma. He attended the International Institute of Culinary Arts, working under certified Master Chefs George Karousos and Christian Schunmann.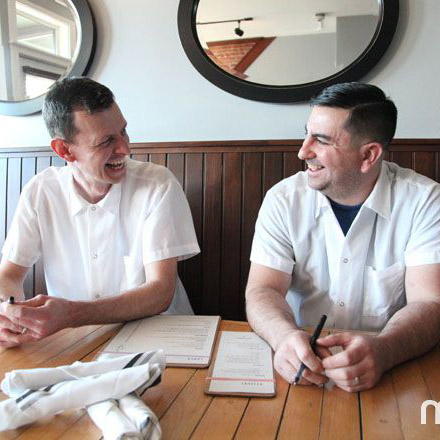 BILL LEAVY &
KARL DEUBEN
EAST ENDER
BILL LEAVY & KARL DEUBEN
Originally from New York City, Bill grew up with an Italian-American mother who did all of the cooking with his grandfather for Sunday family dinners. While he spent hours watching them cook, Bill was also the kid who'd steal meatballs when no one was looking. Bill studied at the French Culinary Institute and went on to work in the kitchens of David Bouley. In Portland, Bill worked as the pastry chef at Hugo's, where he met his business partner Karl and his wife, Janet. Days off are spent fishing, learning about conservation and sustainability practices, and occasionally beating Janet at bocce. Bill likes the challenge of owning a year-round restaurant in a food-centric town like Portland, and continues to be inspired by everything Maine has to offer – both for his kitchen and state of mind.
As a Colorado native, Karl was influenced early on by his Texas-born grandmother's lavish picnics of fried chicken, stewed green beans with ham hocks, and mashed potatoes with milk gravy – a pastime that instilled an appreciation for family meals and homemade American classics. Karl discovered Maine's burgeoning food scene after graduating from college and went on to work under David Grant of Aubergine and Rob Evans of Hugo's. From there, he spent time in Chicago under Grant Achatz of Alinea before moving back to Maine with his wife to start a family. Karl worked for Masa Miyake before reuniting with his friend Bill Leavy and striking out on their own together to start SmallAxe food truck. Karl has an endless fascination and fondness for the ocean, and dreams of having time to maintain a killer garden, or rehab a car. For now, he enjoys taking his two sons to Thursday Night Thunder at Beech Ridge Moto Speedway, and spending time outdoors.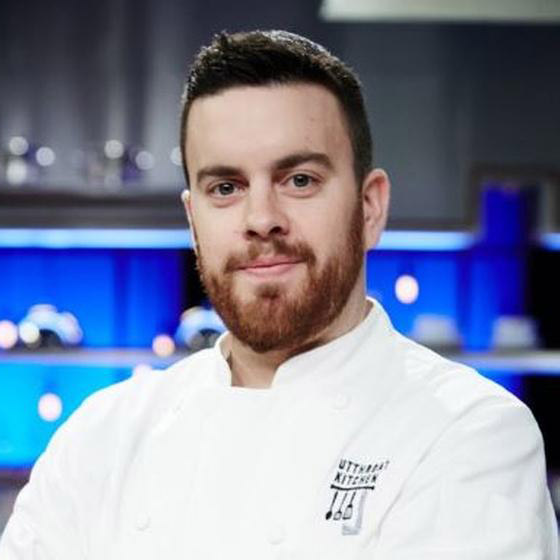 DAVID
SQUILLANTE
SHIPYARD BREWING CO.
David Squillante
A native of Bristol, Rhode Island, began cultivating his passion for cooking at a very early age. He was heavily influenced in his younger years by his Portuguese and Italian grandparents, who had a large role in his upbringing. He had a unique opportunity to appreciate and create meals with the freshest ingredients, being able to harvest them himself from his family's garden.
His restaurant career began as many successful chefs before him. As a teenager, he started as a dishwasher at the Lobster Pot, in Bristol, Rhode Island. His performance and work ethic quickly had him moved into a line cook position, which encouraged and motivated his development moving forward.
With encouragement from his brother Doug, who signed David up for a tour at Johnson & Wales University in Providence, Rhode Island, David graduated with a Culinary Arts Degree. As a result of his success, David enjoyed an opportunity to study for 9 months in Asiago, Italy to learn authentic Italian seasonal cuisine from experienced chefs from the region.
Following his return from Italy, David was awarded an opportunity to prepare food for the VIP'S in the Sky Boxes at the 2006 World Cup, held in Germany. While there, he provided world-class cuisine for the athletes and other VIP attendees. Building from his success in Germany, he was hand-picked by Johnson & Wales University officials to cook in Manama City, Bahrain at the Gulf Air Bahrain Grand Prix.
His career progressed quickly after his successful graduation from Johnson & Wales. He was offered a position at Castle Hill Inn, a renowned Relais and Chauteaux property located in Newport, Rhode Island. While working his way to lead line cook, he spent eleven months in South Africa as an exchange chef. There, he learned under the tutelage of Five Star Chef, Tanya Kruger, at the prestigious Hunter's Country House.
David's career continued to grow as he brought his passion and talents to Clearwater, Florida as the head chef of Sea Dog Brewing Co. Among his accomplishments as Chef in Clearwater was a resounding first place finish at the St. Petersburg Clam Chowder Challenge with his homemade Portuguese Clam Chowder recipe. His lobster mac & cheese was a first place, Judge's choice winner at the Seminole Heights Mac and Cheese Cookoff.
His next culinary chapter returned him to his home region of New England, where he resides currently. He has continued his development as the General Manager and Chef of the Shipyard Brewpub, Shipyard Commissary Kitchen, and the Regatta Room located in Eliot, Maine. Here, he oversees all operations of a very complex and dynamic facility, which has experienced positive growth since his involvement in the operation.
Airing in August of 2016, David had a unique opportunity to participate in Food Network's "Cutthroat Kitchen" series. In his episode, David was challenged to outwit and outcook three other professional chefs while overcoming multiple "sabotages" levied against him. David's performance landed him a spot in the finals, and his entertaining and contagious personality leaves him optimistic for an opportunity in the future.
David's abilities and motivation keep him advancing in his career and his craft. His incessant pursuit of challenges and opportunities will allow his creativity to thrive and will continue his successful pattern of keeping people smiling and satisfied for years to come.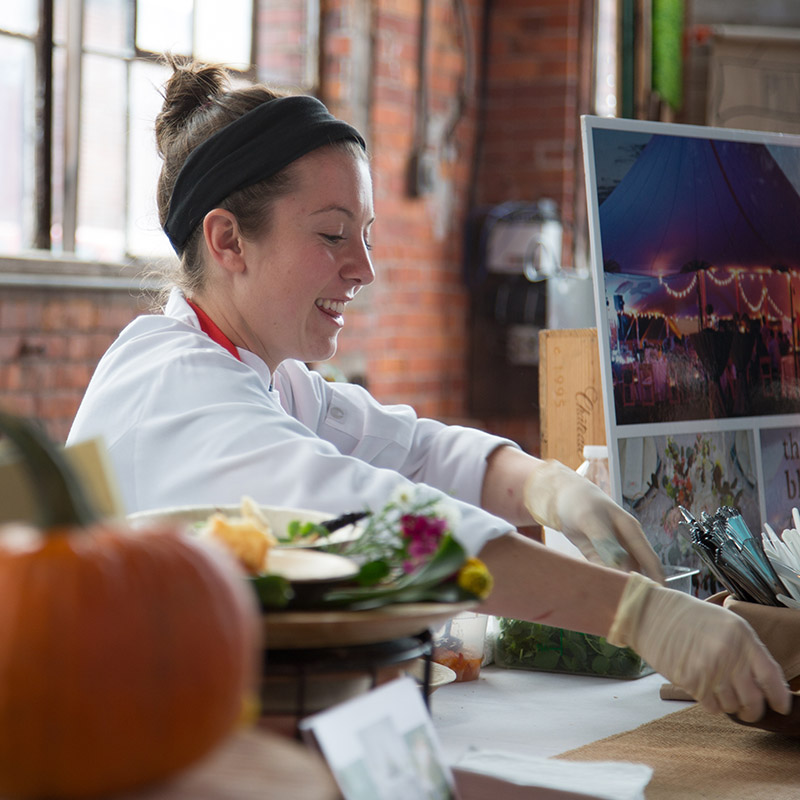 AVERY
RICHTER
THE BLACK TIE CO.
AVERY RICHTER
Chef Avery Richter graduated from the University of Maine in 2012 with a BA in Food Science and Human Nutrition. She opened and ran her own food truck called Wrap N'Roll in her hometown of Belgrade, Maine for 2 seasons as well as making and locally sourced breakfast and lunch items that were sold at a local farmers market. She joined The Black Tie Co. in 2013 and now serves as their Executive Chef.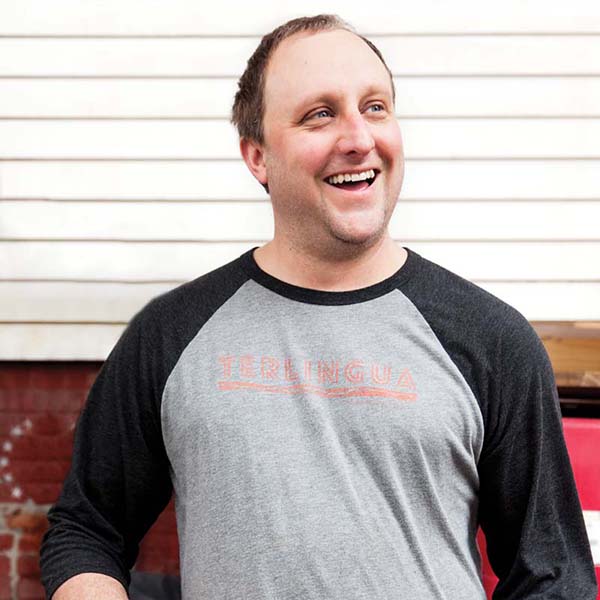 WILSON
ROTHSCHILD
TERLINGUA
WILSON ROTHSCHILD
Wilson Rothschild grew up in a small town in Vermont.  He gained culinary experience in various restaurants in the southern and central parts of the state, as well as in California, Colorado, New Hampshire, Mexico, and the Bahamas.  All of these travels have led him to Portland, where he contributes to our exciting food scene.  He has been serving Portlanders his bold and spicy flavors at Terlingua, on Washington Avenue in Portland, since its inception in 2015.  When not cooking at Terlingua, he likes to spend time with his wife, three kids, and hound-dog.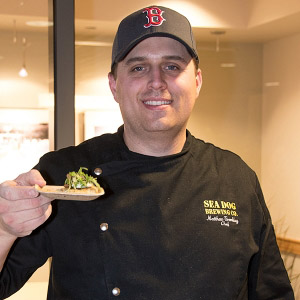 MATT
TREMBLAY
SEADOG BREWING CO.
Matt Tremblay
Chef Matthew Tremblay has always loved to cook. After working for his mother dishwashing at a very young age he knew the culinary world was for him. He entered the culinary program at Southern Maine Community College and subsequently began working for Federal Jacks in Kennebunkport. There he rose through the ranks to become the sous chef. In 2013 Chef Tremblay was promoted to the chef's position at Sea Dog Brewing Company, South Portland. Working with local farmers and local fishermen over the years has cultivated his passion for sustainable local harvest which is evident in the specials he writes.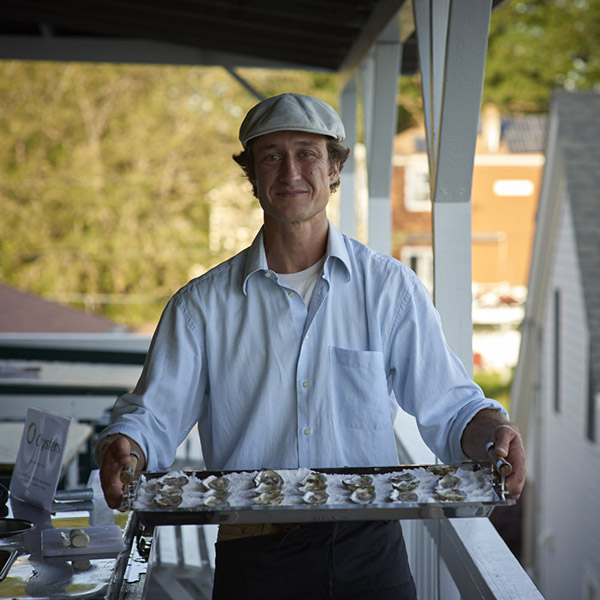 Lucas Myers
To consume an oyster is to simultaneously take a trip to the sea and down memory lane. Enjoyment of an oyster is pre-dated; it is an algorithm of one's past and one's present.
O' Oysters perfects the present. We source clean, fresh, full bodied, cold water oysters. We transport them to any Mid-coast and Southern Maine event site. We then expertly shuck and serve our oyster selection "on the half-shell" from our unique shuck-carts that are engineered with style and efficient function. A selection of four traditional accoutrements is made available. While shucking and serving we offer varietal information, harvester biographies, historical relevance and novel anecdotes regarding the oysters at hand. We are a full-service mobile oyster bar dedicated to our customers' satisfaction and the oyster's exaltation.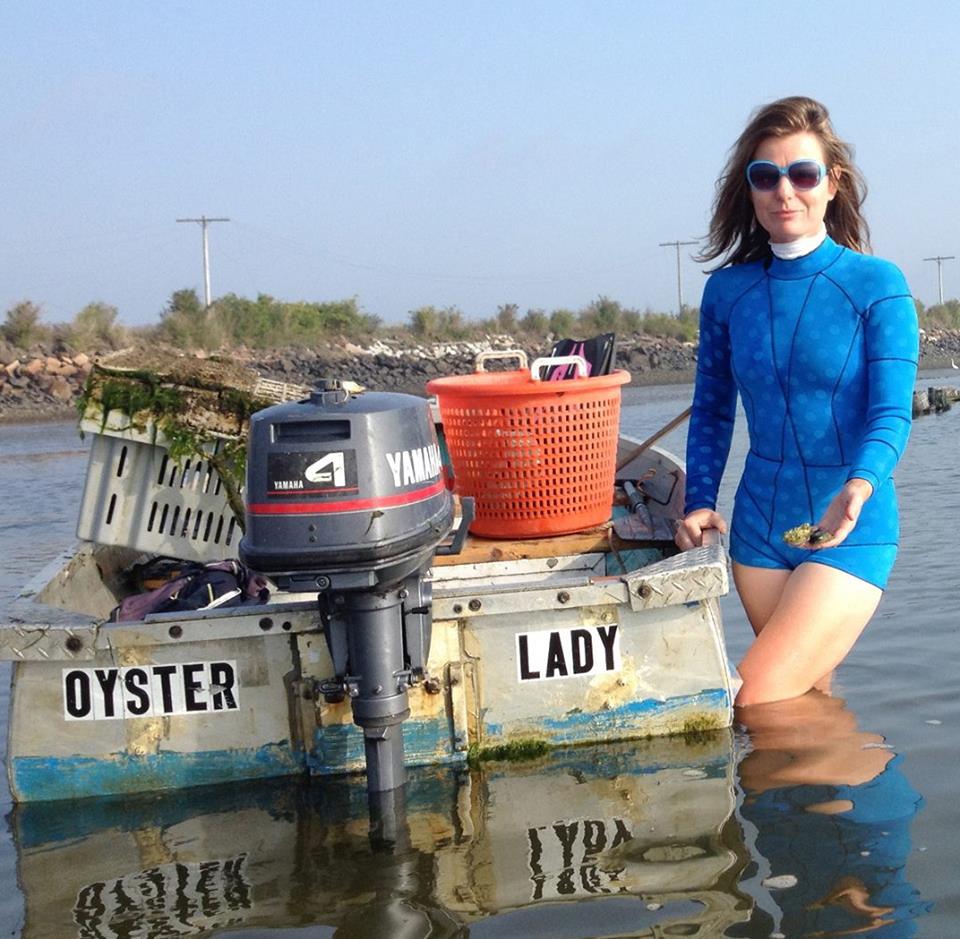 ABIGAIL
CARROLL
Nonesuch Oysters
Abigail Caroll
Before accidentally becoming a Maine oyster farmer, Abigail worked in finance and in numerous start-ups, in industries ranging from telecoms to fashion. 
Abigail speaks French and Spanish and has lived, worked, and/or studied in several countries in Europe and Latin America, including over 12 years in France. She has a Master's Degree in International Affairs from Columbia University and an undergraduate degree in French and Spanish literature from Barnard College.
Abigail's publishing credits include The Telegraph (UK daily), This City Paris Magazine, and most recently The Portland Press Herald. 
She serves on the board of Friends of Scarborough Marsh, Biddeford Shellfish Conservation Commission, World Affairs Council of Maine, and, despite her tendancy to get sea sick in the open ocean, she is Rear Commodore of the Biddeford Pool Yacht Club.
JACKSON
YORDON
Salt & Honey
Jackson Yordon
Jackson Yordon graduated from Le Cordon Bleu Academy of Culinary Arts in Atlanta, GA. He has worked for chefs such as Kevin Rathbun of Rathbuns in Atlanta, GA and David Gwynn of Cypress restaurant in Tallahassee, FL. Yordon's experience and ability to interact with all types of people transferred well into teaching culinary arts, where he could share his passion for the communal experience of cooking and sharing a meal. He began teaching culinary arts to the public in Washington D.C area. He first taught and served as sous chef at Open Kitchen in Falls Church, VA along side chef Kenneth Hughes, formally of L'Auberge de Soleil in Rutherford, California. Yordon then took his talents to Sur la Table in New York City, where he taught until moving up to Maine in the fall of 2013. He opened Salt and Honey in May of 2014 right in the heart of Dock Square in Kennebunkport, ME. Salt and Honey is an intimate restaurant focused on offering approachable comfort food made fresh.
EVENT SPONSORS
Events made possible by: